Use our thorough list of air filter manufacturers and suppliers in Rhode Island to examine and sort top air filter manufacturers with previews of ads and detailed descriptions of each product. Any air filter manufacturers can provide air filter services to meet your companies specific qualifications. An easy connection to reach air filter manufacturers through our fast request for quote form is provided as well. This source is right for you whether it's for electrostatic filters, HEPA air filters, ULPA Filters or any other air filter needs.
Lincoln, RI
|
866-783-4838
ACS Industries, Inc. is the world's preeminent airbag filter manufacturer and the only one to offer all three preferred filter media: knitted wire mesh, expanded metal and wound-wire. Used primarily to cool and remove particulate from the inflation gas flow, some designs also serve as propellant retainers. These elements are critical to safe and effective airbag deployments
$$$
Companies Serving Near Rhode Island
Franklin, MA
|
508-528-3020
Since 1946, AIR has been a leading distributor of thousands of pneumatic automation components, controls, and accessories offering immediate shipping with our large inventories of superior product lines. Our products include machine guards, air cylinders, air filters, vacuum pumps, and solenoid valves. Check out our total cost approach to uncover your real manufacturing savings today!
$$$
West Brookfield, MA
|
508-867-5244
Gremarco Industries is a custom air filtration manufacturer. Some of our products include antimicrobial air filters, foam filters, HVAC filters, industrial filters, activated filters, fabric filters and carbon air filters. Our filtration products work in challenging environments.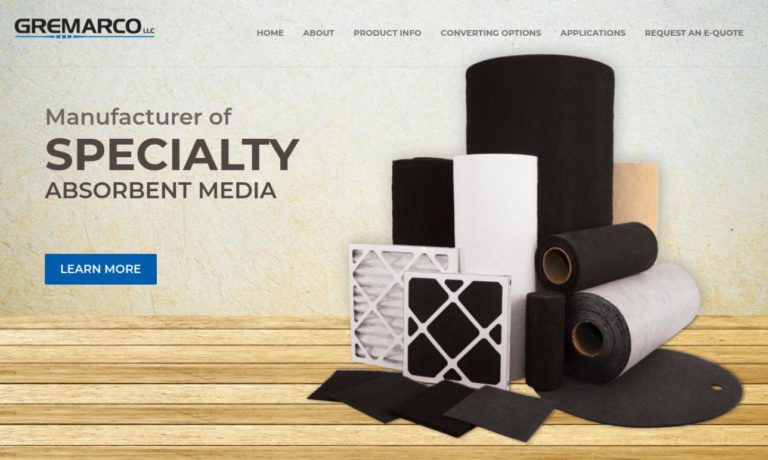 $$$